On June 15, the China National Light Industry Council released the "China Light Industry Competitiveness Report (2015)", showing that in 2015 China's light industry accumulated a total profit of 1.49 trillion yuan, an increase of 7.57%. Among them, the food manufacturing industry's profits exceeded 180 billion yuan, accounting for 16% of total light industry profits.
In addition to the food manufacturing industry, the profit of the plastic products industry also exceeded 130 billion yuan, accounting for 11.4% of the total profit of the whole industry; the profit of the brewing industry has increased from last year, exceeding 100 billion yuan, accounting for 8.9% of the total profit of the whole industry.
In 2015, China's light industry's main business income accounted for 21% of the country's total industrial output, industrial added value growth rate of 6.6%, 0.5 percentage points higher than the national industry. "It can be seen that the light industry is less affected by the slowdown of domestic and international economic growth than other industries, showing strong competitiveness." Wang Shicheng, vice president of the China National Light Industry Association, said.
In terms of exports, the report shows that exports of young workers' goods accounted for 26.3% of the country's total exports, ranking first among all sectors of the national economy. Among the exports of light industry and various industries, leather and footwear products accounted for the largest proportion, reaching 14.8%. The export of wine industry is the fastest growing, ranking first among all industries in light industry with a growth rate of 33.31%. In addition, the export growth rate of ceramic products and battery industry exceeds 10%, and export competitiveness is strong.
Shopping Cart Casters series is a special casters series. It has widely applications in shopping mall. The wheel material can be optional by PU, TPE, single-dish elevator, 2-dish elevator and 3-dish elevator. These wheel materials are all outstanding on silence, floor protection, and shock absorbing. The elevator caster even has special functions when pushing the Shopping cart on the elevator, with preventing from slipping away. In summary, this casters series is very practical in daily life.
The products have certificate to ensure the quality.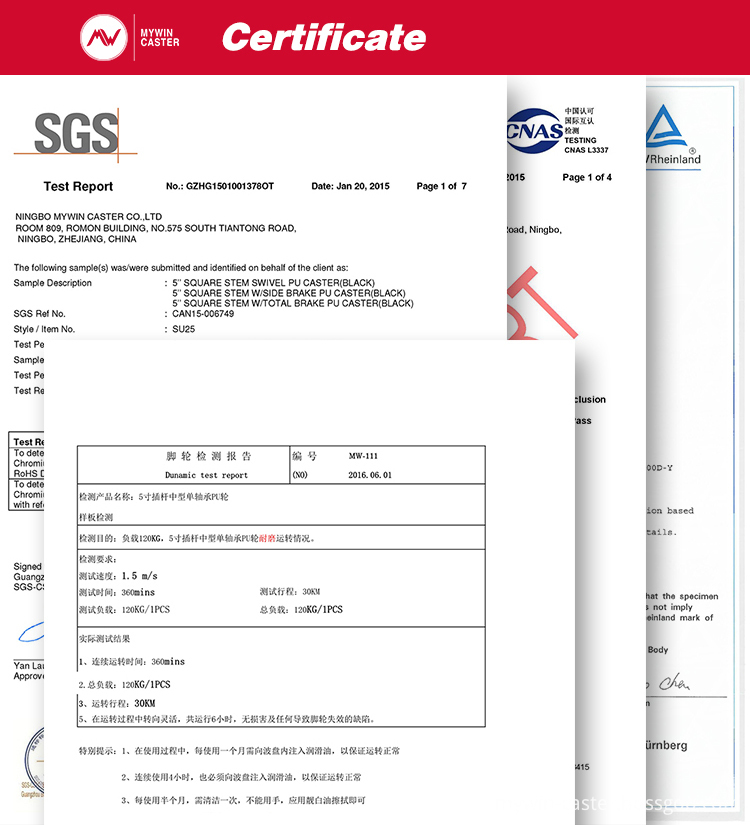 This casters series has widelt applications in our daily life, such as shopping cart, elevator shopping cart and shopping mall.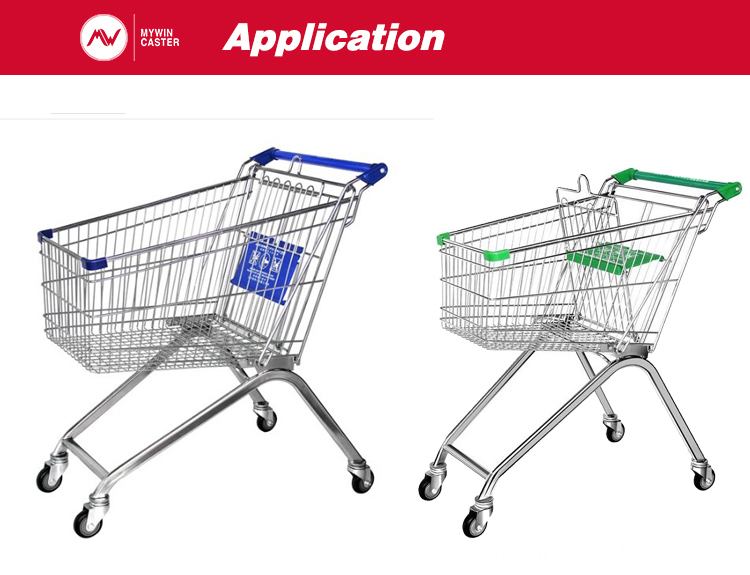 Shopping Cart Casters
Shopping Cart Casters, Swivel Shoping Cart Caster, 4 Inch Shopping Cart Caster, 5 Inch Shopping Cart Caster
Ningbo Mywin Caster Co., Ltd. , https://www.mywin-caster.com