Technology Trends Whether it's dressing up or traveling, the girls are most concerned about leaving behind a few classic photos and sending them to a circle of friends. However, what boyfriends shoot is often "disfigurement", and the angle of self-shot shooting is too limited. It is even more confusing to hand over a mobile phone or camera to a passerby—how can this be good? Don't worry, a fresh and lovely wearable, pasteable camera has been born, it can liberate your hands, let you shoot big movies anywhere, anytime!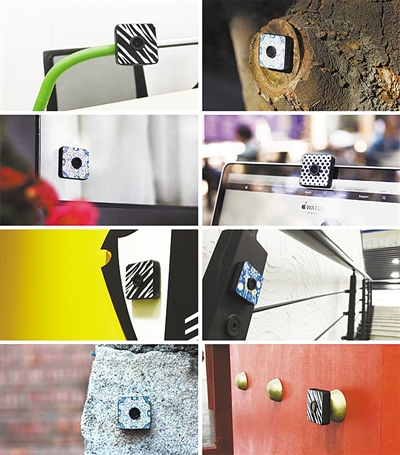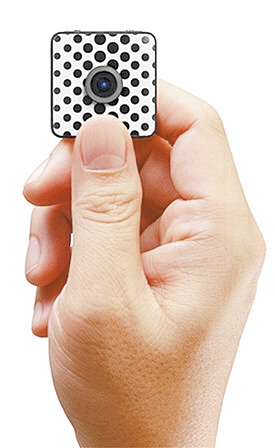 This artifact is a Foxshot camera. Although it is small in size, it is powerful, waterproof, free to paste, and wearable.

Compared to bulky SLRs, Foxshot is small and exquisite. It is almost as big as Oreo cookies and weighs only 37 grams. The soft sister can hold it in one hand and is very light. You can wear it on your chest, record what you see and hear, or fix it on a bicycle, record the time of exercise, or even bind it to your pet. Look at the world from another angle. Not very interesting?

Thanks to its meticulous design, Foxshot is completely waterproof, so you don't have to worry about using it after splashing water.

On the back of the Foxshot is a long-lasting gel with magnets that can easily be glued to any surface such as glass, marble, screens and even wood. After using it for a long time, I only need to remove the pad to clean it. After drying, it will be a good man. The adhesiveness will be restored and it can continue to be used.

Another magic weapon of Foxshot Spike ordinary camera is its high face value. The sticker on the shell is replaceable. There are various styles such as wave point, zebra pattern, water pattern and so on. There is always one you like. If you can't, you can also print stickers yourself, dress up as you like, and never have to worry about crashing with others.

Moreover, different stickers can be combined with different shooting environments. With three steps, you can hide Foxshot. First cut the environmental background photo to the same size as the Foxshot, and then paste the trimmed photo on the Foxshot surface. Finally, place the Foxshot in the proper position in the background, and it will be completely "stealthed". If the camera is not so eye-catching, then your performance in front of the camera will become more vivid and natural.

Foxshot's imaging quality is also very good. Under the waterproof casing is a 1080p HD camera, which is also a VCR that can capture HD video at a resolution of 1920×1080 without leaving any details. In addition, the noise canceling microphone can make the scene shot more realistic.

Using Foxshot with mobile apps with the same name gives you better results and completely overturns your way of taking photos and videos. You can use the App as a remote control to easily capture time-lapse photographs. You can also use the App to preview the shots in real-time on the screen and monitor the progress of the shooting. In addition, you can share photos with your friends and friends at any time through the App.

Foxshot is equipped with a wide range of accessories, including storage bags, wristbands, brackets, quick release buckles and more. What's more worth mentioning is that it can also connect to WiFi, and even turn it into a speed recorder. It really vividly explains what is called "small but complete."

Currently, Foxshot is crowdfunding Kickstarter and is expected to be delivered in August this year. With it, from now on, I no longer need to hold up the horse to lift up the SLR, or take the self-timer stick to take a picture, and think about a little excitement too!
Camo-Coating Handle Tool ,Camo Coated Multi Tool Set ,Camo-Coated Multi Pliers Tool,3Pc Camo Multi Tool Set
Easy-Go Outdoor Co.,Ltd. , https://www.yjeasy-go.com