Beijing, October 3, according to China Voices, "News Evening Peaks," reported that in various rumors about genetic modification, "the United States" is a key word. There are one of the following two items that you have definitely heard: The first is that Americans never eat genetically modified foods; the second is that the GM crops grown in the United States are all exported.
How are the facts? What kind of national position does the U.S. government hold for "transgenic"? Voices of China has specially planned "The Panic About Transgenic, Waiting for Clarification," Part Two: "The American Legends You Have Heard of."
Max Holtzman, consultant to the US Department of Agriculture, introduced to China Voice that every GM product in the US market needs to pass USDA of the US Department of Agriculture, FDA of the US Food and Drug Administration, and EPA of the US Environmental Protection Agency. The department can be up to 3 years of rigorous review. Despite the harsh conditions and complicated procedures, the same standards apply to all GM and non-GM products. More specifically, the U.S. government does not provide additional oversight of GM products.
The U.S. Department of Agriculture stated that GM crops can reduce the use of water, pesticides, and herbicides, and reduce the use of ploughing. "The reasons for opposing cultivation cannot be seen from both an economic and a nutritional perspective." The U.S. government supports the cultivation of genetically modified crops. Do Americans eat genetically modified foods? In the streets of the United States capital Washington and the central city of St. Louis, the reporter randomly asked questions from the public and received the same answers: Don't know, don't care.
Passerby: I don't know! ... GM is to make the plant structure better, so that rice contains more iron and nutrients, right? no problem.
Passerby B: I feel that depending on the quality of food, quality and health will do.
Passer-by C: Well, don't care... I didn't think about it.
According to a survey lasting nearly 20 years with a sample size of 1,000 people commissioned by the International Food Information Commission, only 2% of Americans believe that genetic modification is a food safety issue; the United States that "does not eat genetically modified" is People, accounting for less than 0.5%.
Andy Benson, deputy director of International Relations, International Food Information Council: When asked about foods that are avoided, most people choose foods that make them fat and unhealthy, such as sugar and fat. No one is specializing in foods. Avoid eating genetically modified foods. Only less than 0.5% said they do not eat genetically modified foods.
(Original title: 70% of U.S. GM crops use self-use supermarkets for foods containing genetically modified components)
This shelf bracket with a decorative design match any any wall-mounted shelving and home decor. It is easily installed with screws to support wall-mounted shelf boards. Excellent for durability and utility featuring a basic design.
The shelf bracket supports shelf boards to customize your wall storage and display space
The material is including steel,stainless steel,cast iron are durable,chip and corrosion resistant.
Supports up to 100 lbs evenly distributed per pair.
You can create custom storage solutions with adjustable shelf heights
Compatible with wood, plastic, or metal shelving boards
OEM and ODM are welcome.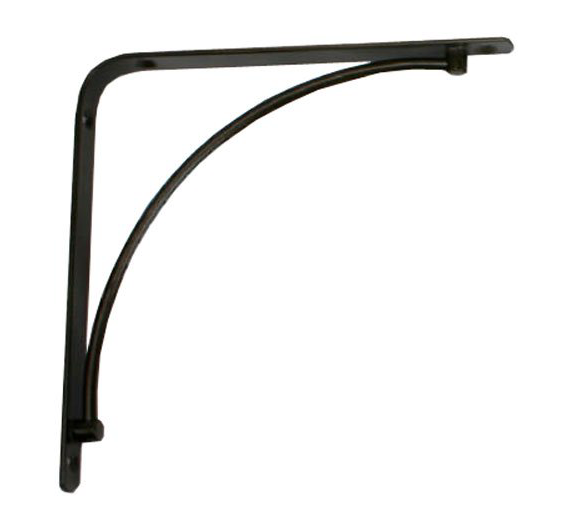 Shelving Bracket,Metal Shelf Brackets,Cast iron shelf brackets,Diy Shelf Brackets,Iron Shelf Brackets
Foshan Nanhai Xin Jianwei Hardware Co., Ltd , http://www.aaghardware.com